Convenience stores have become synonymous with convenience essentials during the pandemic as they go all out to meet consumer needs, with many believing that imprints from the pandemic will remain far beyond lockdown.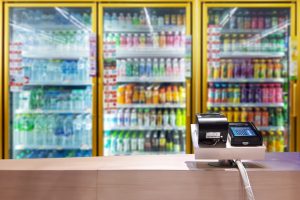 The role of the convenience store is one that seems to have shifted the most during the pandemic, with Aussies now seeing it as one of "essentialness", Wunderman Thompson Managing Partner and Director of Shopper Georgia Bruton tells Convenience World.
This appears to be driven by people aiming to avoid the high foot traffic at major supermarkets, and not wanting to travel far from home, while many convenience stores have adapted to the needs of consumers, she says.
Ms Bruton says the convenience stores that have done well include those that have pivoted their businesses to adapt their product offering to be more focused on specific categories, such as nutritious and fresh, ready-to-heat at-home meals, personal hygiene, and cleaning; those adapting their store designs to allow for space between and within aisles for social distancing, and positioning essential products at the front of the store where many impulse category items would usually be placed; and those offering delivery or click and collect services that not only allow consumers to socially distance but also guarantee that products will be available.
Stock of essential products is key

IBISWorld Senior Industry Analyst Matthew Barry also underscores to Convenience World the importance of supplying essential products, which could boost in-store visits over the outbreak period.
In addition, as it's anticipated there will be less foot traffic than usual into the foreseeable future, retailers that focus on online marketing and platforms to leverage their sales and deals are projected to have a boost in sales over this period, he says.
 Convenient essentials consumed for the most part

IRI food and grocery consultant Brooke Olliver-Burnside points out to Convenience World that despite the best intentions, supply chain blockages have affected the entire country during lockdown, including for the supply of convenient essentials to convenience stores.
Within shortages, the stock categories most of interest to convenience outlets are grocery and household products.
"The trend to use convenience stores as a place to pick up convenient essentials such as meals on the go, snacks, salads or something health related such as nuts, protein bars and protein bowls, and of course, coffee, has been gathering momentum," Ms Olliver-Burnside said.
"That's where the movement is, as well as in the household section for medicinal and cream products – especially during lockdown."
Ms Olliver-Burnside says convenience stores are enticing not just in terms of food on the go, but also for essentials such as bread and milk as people reduce their visits to supermarkets.
"This leads me to believe there'll be a return to the traditional values of convenience stores, as opposed to them being a unique destination shop," she said.
Read more in the July/August issue of Convenience World.