Barista milk brand Milklab has announced the launch of an oat milk.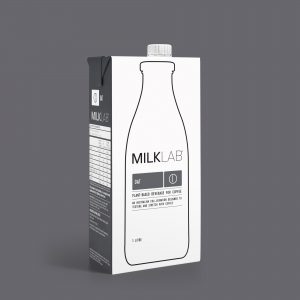 According to the brand, Milklab Oat is a cafe creation almost two years in the making, designed in collaboration with the "world's finest" baristas, cafe owners and coffee connoisseurs to blend perfectly with espresso coffee.
Milklab says coffee drinkers have developed a taste of oat milk sending global sales soaring to "jaw-dropping" new heights.
But the craze has only just started in Australia. The latest 'Cafe Pulse Report 2021' reveals sales of oat milk coffees have grown 425% in Australian cafes since June 2017. It's expected to overtake other plant-based varieties as the milk of choice for coffee drinkers.
Milklab General Manager of Marketing Serge Costi says this is the year of oat milk.
"It's the fastest growing plant-based milk, and we're only just beginning to see the craze take off in Australia," he says.
"Milklab Oat has been developed in collaboration with baristas, with the single aim of creating the perfect alternative milk to enhance the coffee experience."
Created with "100% premium" Australian oats and no added sugar, Milklab Oat boasts an "indulgent oat-y flavour and creamy consistency that not only compliments the flavour and boldness of espresso, but also textures, stretches and pours with high performance with any coffee type".
Milklab Oat is the latest product in the portfolio including "award-winning" almond milk, soy milk, coconut milk, dairy milk, lactose-free milk and macadamia milk. Milklab is Australian made and owned, using ingredients from local farmers.