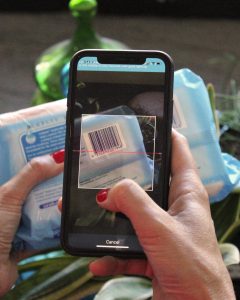 Social Soup has launched a new micro payments technology  that is said to drive product trial. It is claimed to be the first of its kind in the Australian market.
Known as Scan and Share, the launch encourages consumers to share real experiences and reviews on products by rewarding them with micro payments.
Social Soup founder and CEO Sharyn Smith addressed the issue that the old ways of sampling are no longer effective.
"With little feedback and impact beyond an initial untargeted trial the ROI for brands is severely lacking."
"We are constantly looking at ways we can innovate and pioneer social influence to help address these brand challenges. By activating a key channel in the sphere of trust for consumers and giving brands the ability to create mass trial and scaled social advocacy and reviews. We believe it will achieve a significant impact for brands within the retail environment."
Success for PepsiCo 
PepsiCo's brand Sunbites was part of an initial trial. A group of micro and nano influencers were sent a live custom link where they could go in store and scan a pack to unlock a voucher for the product.
Once the product was trialled, the influencers were reminded to upload photos on social media and review the product.
The PepsiCo Sunbites campaign saw 15,000 samples facilitated in a real-time environment with 1.6 times sharing rate.
The campaign created 17,300 pieces of content (photos and reviews) through the campaign. Therefore, giving PepsiCo access to extra content to repurpose.
"This new method of delivering trial and advocacy in an authentic way combined with activating tiers of influencers to build reach and engagement is the best go-to-market strategy of this type in Australia at the moment," Ms Smith said.