Christmas is a time for not only cheer, but for Flybuys points!
To help make the season easier, Flybuys is reintroducing its in-app Shake 'n' Shop mobile game from 18 November to 1 December.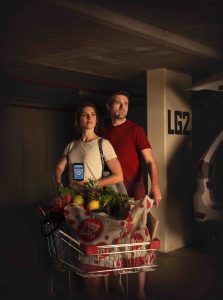 "We want to make Christmas easier for our Flybuys members to shop for gifts and prepare for the season's celebrations," says Flybuys CEO, John Merakovsky.
"Flybuys is excited to bring back the Shake 'n' Shop game along with a range of new and exciting offers, and we look forward to members being able to enjoy boosted points with greater opportunities to redeem in time for Christmas."
Flybuys is giving away 5 million bonus points to help members have a wonderful Christmas.
Running from 2 – 22 November, there are over 1500 prizes to be won, and members could find themselves scoring points equivalent to $5000 Flybuys dollars, $500 Flybuys dollars and $10 Flybuys dollars.
Existing members will get 1 entry for every 2000 points redeemed in 1 transaction.
To play Shake 'n' Shop, members can jump on the app, using up to three plays per day, catching as many offers as they can, then pick their favourite offer to activate each day.
Additionally, Flybuys members can shake to win one of 20,000 free small coffees at Coles Express.
The Flybuys app is available to download for free on Google Play and the Apple App store.