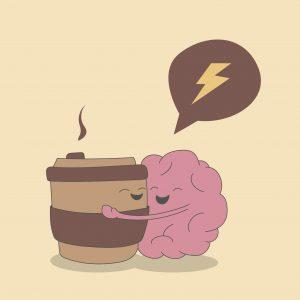 By Emily Devon.
No milk.
No sugar.
No creamer.
Just coffee.
That is the wonderful, strong-scented, brewed black coffee.
In the January/February issue of Convenience World magazine, journalist Nerine Zoio spoke with CEO of Australasian Association of Convenience Stores (AACS) Jeff Rogut, about the rising popularity of coffee in Aussie convenience stores.
Mr Rogut noted that the US has more than 150,000 convenience stores that have been trading successfully for well over half a century.
"Their offer is different," he said.
"For example, strong sales of black coffee, and they have a very broad selection of coffee flavours."
The 2019 Square Australia Coffee Report states that in Australia, the most popular type of coffee is a latte at 27% with long blacks at 8%.
While latte's more popular, perhaps due to a not so 'in your face' flavour, unlike the long black – black coffee has many proven health benefits that consumers may be missing out on, when turning towards the more 'tastier' options.
Health benefits of black coffee include
Improving brain function: norepinephrine and dopamine increases after consuming coffee, leading to enhanced firing neurons. Many controlled studies in humans show that coffee improves various aspects including memory, mood, vigilance, energy levels, reaction times and general mental function (healthline, 2018).
It can help you burn fat: caffeine is found in almost every commercial fat-burning supplement. Several studies show that caffeine can boost your metabolic rate by 3-11% (healthline, 2018).
Contains essential nutrients: a single cup of coffee contains, vitamin B2, vitamin B5, manganese and potassium and vitamin B3 (healthline, 2018).
May lower your risk of Type 2 Diabetes: studies observe that people who drink the most coffee have 23-50% lower risk of getting this disease (healthline, 2018).
By choosing a black coffee, and ignoring the bells and whistles (creams and sugars), you can be sure that you are reaping all of the health benefits that coffee has to offer.
Reference list:
Squareup, 2019. 2019 Australian Coffee Report. Accessed on 21/02/2020. https://squareup.com/au/en/townsquare/2019-australian-coffee-report
Healthline, 2018. 13 Health Benefits of Coffee, Based on Science. Accessed on 21/02/2020. https://www.healthline.com/nutrition/top-13-evidence-based-health-benefits-of-coffee